Congrats to PACE VP, Diana Burke, on your acceptance at Harvard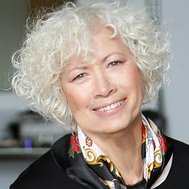 We are so very pleased to announce that our VP and Chair of the Adopt-A-School program, Diana Burke, has been accepted at Harvard University to attend a prestigious leadership program. On behalf of the Board, our members and friends, we wish her the best of success.
"I am very excited to let you know that I have been accepted into the Harvard University's  Applied Leadership Initiative (ALI) for the 2018 year.  
The Program starts in mid-December 2017 and is a one year programme.
Of course, Robert will be accompanying me on this 'adventure' and he will be able to attend courses at MIT and the other colleges, and provide support as he always does.
Next steps are to find accommodation near the ALI classes at 14 Story Street, Cambridge, MA starting in December and to prepare a planned list of courses I hope to attend in addition to the ALI requirements.
This is a great opportunity to determine my next life focus and I'm very excited".