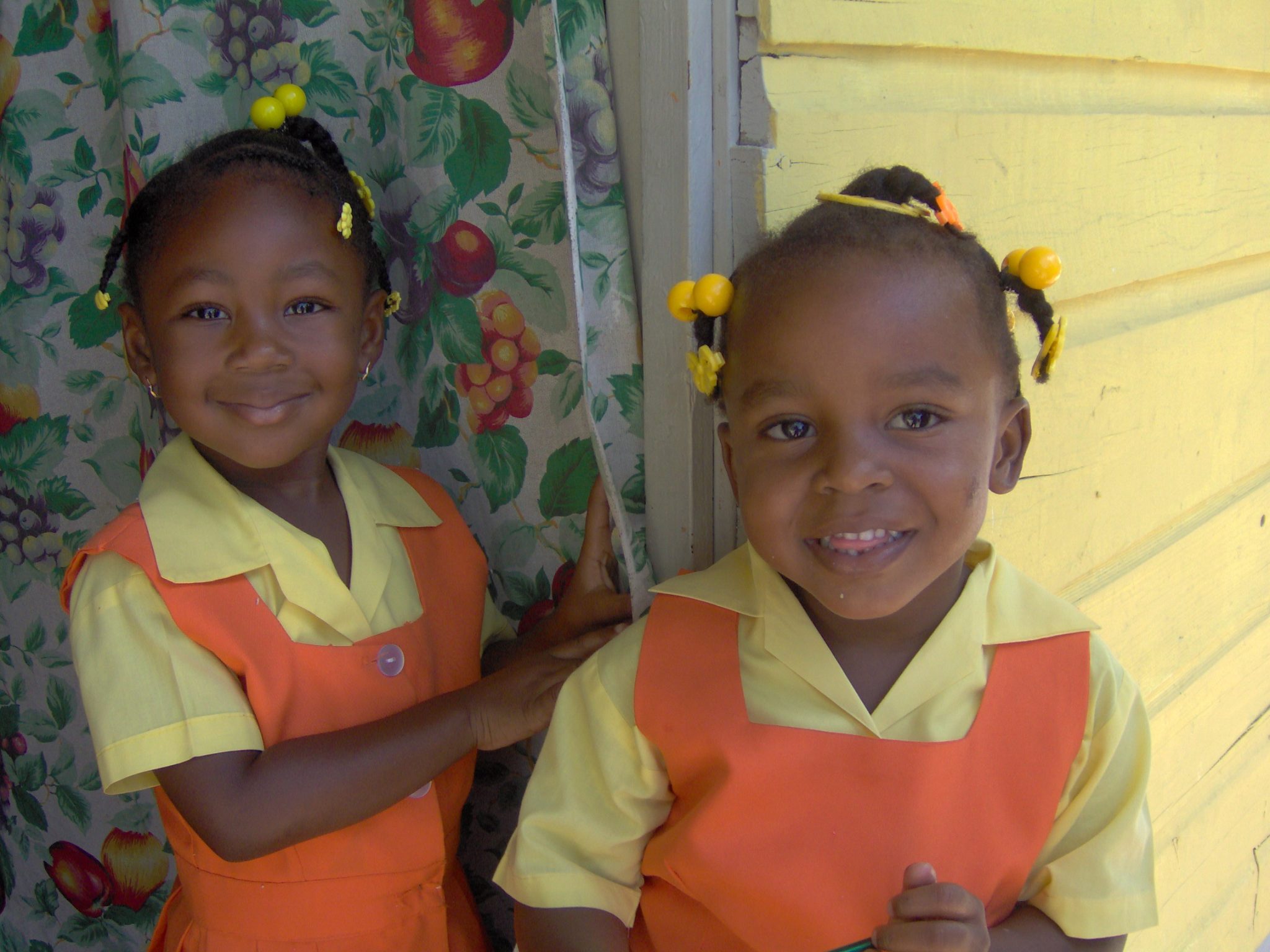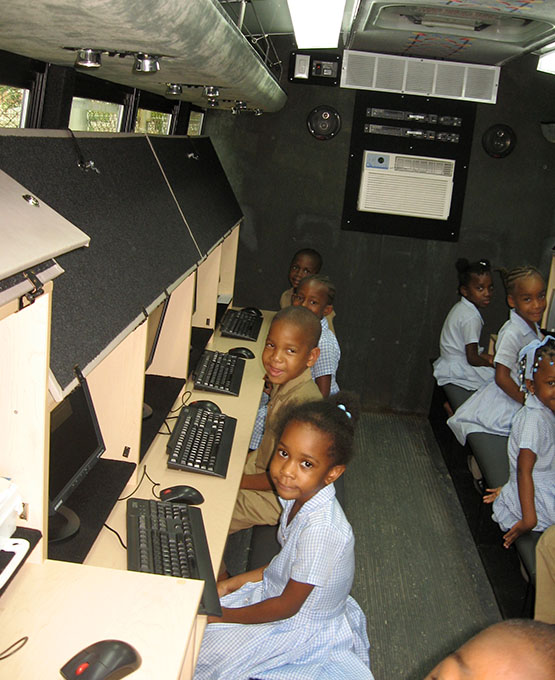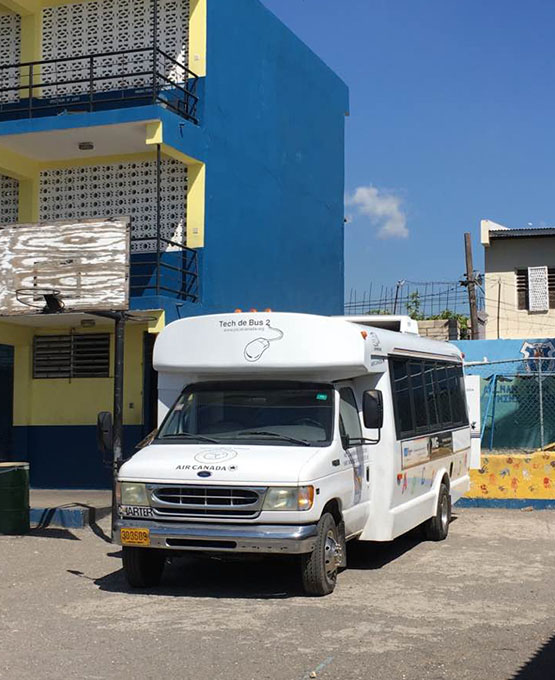 Tech de Bus
In 2009, PACE Canada donated a bus equipped with computers as a mobile lab, to Jamaica's Ministry of Education. The initiative, the 'brain child' of PACE Canada's Diana Burke, is known as Tech de Bus.
In 2012, the Minister of Education appointed Allman Town Primary School in Kingston, as the custodian of Tech de Bus, for the benefit of students at that school and other schools in Kingston.
One Laptop per Child
Tech de Bus champion Diana Burke led PACE Canada's, acquisition of 100 XO laptop computers as a pilot project, launched in 2011 in partnership with The Mona School of Business at the University of the West Indies. These rugged, energy efficient computers are equipped with education programs and internet connectivity.Providence Methodist Basic School and August Town Primary School, both in the parish of St. Andrew, have been involved in this very successful pilot. The initiative has demonstrated the ease with which young children utilize technology for learning and the enjoyment that the application of technology can contribute to learning. Measurable benefits have included significant improvements in numeracy and literacy results.
Music & Movement
Sam Sharpe Teachers' College in Montego Bay, Jamaica, is custodian of PACE Canada's full suite of musical instruments. Students in the College's Early Childhood Education program use the instruments as learning resources in their Music and Movement program. PACE Canada's Dr. Vincent Conville has been leading Music and Movement workshops at the College each winter. Students from the College conduct programs for the children and early childhood educators and practitioners at Basic Schools / Early Childhood Institutions in the parish of St. James, as a component of their practical training.
Workbooks and Learning Resources
Each year, 15,000 workbooks are produced for distribution to the more than 300 schools in P.A.C.E. (Canada)'s Adopt-A-School Program. The Workbooks are produced for each of the 3 levels in the Basic Schools / Early Childhood Institutions (3 year olds, 4 year olds and 5 year olds). In 2012, funding for Learning Resources for each of Jamaica's 14 Early Childhood Education Resource Centres (one in each parish) was made available in response to a proposal submitted by the Early Childhood Commission. These Resource Centres support a parenting education programme and deliver workshops for teaching practitioners in accordance with the Early Childhood Commission's early childhood curriculum, with an estimated reach of 9,000 practitioners, 125,000 children from birth to age 5, and 5,200 parents.The Workbooks and Learning Resources have been possible due to the generosity of Dr. Ralph Masi's Family Health Fund.
School Building Project
A CDN $50,000 donation from the Carpenters District Council of Ontario in 2011, has laid the foundation for an early childhood institution building project at Sam Sharpe Teachers College in Jamaica. The fund has also received a CDN $10,000 donation from the Royal Bank of Canada, along with proceeds from other PACE Canada fundraising initiatives.The school will be built through a partnership with Jamaica's National Education Trust.