Kamala Jean Gopie: Change Agent, Educator, Philanthropist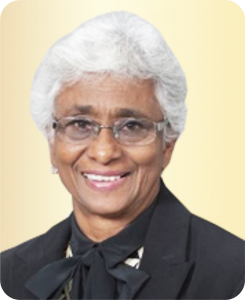 Congratulations to PACE Canada supporter, Kamala Jean Gopie, recipient of the 2020 Nelson Mandela Humanitarian Award.
Kamala Jean Gopie has served as an educator, politician and philanthropist. She was President, Jamaican Canadian Association, 1979-1980; Chair, Urban Alliance on Race Relations, and founding Director, Black Business and Professional Association (BBPA) in 1982. She received the Order of Ontario, served as a Governor of the University of Toronto, and on the Federal Immigration and Refugee Board. Kamala was instrumental in organising a dinner for the legendary Desmond Tutu in Toronto. The University of Toronto offers a Kamala Jean Gopie Award. She is a recipient of the Queen's Diamond Jubilee Medal.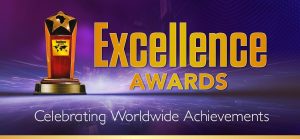 Kamala's philanthropy includes Beatrice House, a homeless shelter; Harbourfront; Sick Kids; Royal Ontario Museum and the Toronto International Film Festival. She holds a BA and a Master of Education degree from the University of Toronto. She served as an elementary school teacher, librarian, equity consultant and a university lecturer. An underprivileged Malawian young man in Capetown, South Africa, led her to work with People Bridge to build a school, water borehole and others in the village of Malosa in Malawi. The school was named after her. It became a relief centre after cyclone Idah. Kamala receives the 2020 Nelson Mandela Humanitarian Award from the Afroglobal Television Excellence Awards program.