In November 2021 PACE Canada delivered the first batch of 1,000 to the early-childhood sector in Jamaica. Since that time, the deployment of those devices to the early childhood schools across the island has been proceeding, and we are getting positive feedback from the schools.
We are continuing our fundraising efforts to deliver another 1,000 devices in 2022. The fastest way to achieve our goal is to get corporate sponsorships, so if you know or any organizations that we should approach, be sure to reach out to us. Individual donations are also welcomed.
We are pleased to share with you some of the photos and feedback that we received.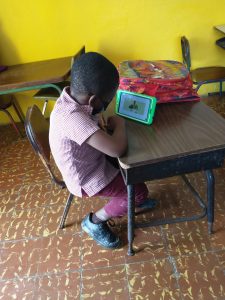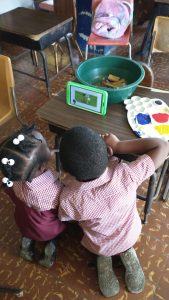 Students from Christiana S.D.A E.C.I in Manchester.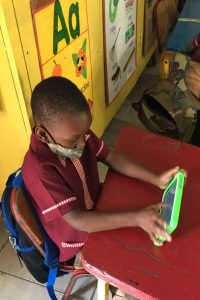 Student at Spring Valley ECD
PACE Canada sponsor, Majorie Angel Brown, has been working with the CJC ECD Digital Library to distribute 25 of these devices to 18 different ECDs across the island..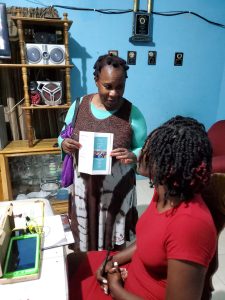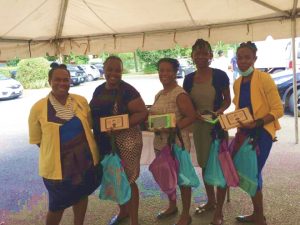 Angel Brown and principals from Freetown and Palmetto Gardens in Clarendon, and Central Village and Primrose ECD in St. Catherine  after receiving their set of OneTabs.
Three OneTabs are delivered to Penlyne Castle, Epping Farm, Hagley Gap, St. Thomas.
A letter of appreciation sent by Mrs. Merlene Reid, Principal, Sandhurst Early Childhood Development Centre:
We write to express our sincere appreciation to Project for the Advancement of Childhood Education (P.A.C.E.) Canada for the donation of six (6) tablets to the Sandhurst Early Childhood Development Centre, Kingston, Jamaica, in December 2021.
Your gift was well received as some of our children did not have the electronic devices necessary for online learning. Now with the brand new tablets, they stand a better chance of keeping up with their training. We can attest to the fact that our entire school community – students, teachers and parents – are already benefiting from your benevolence.
We did not want this opportunity to pass without placing on record the positive impact of your generosity to Sandhurst Early Childhood Development Centre. Indeed, the tablets are just what we needed when we needed them.
We pray that our positive feedback will encourage P.A.C.E. to continue to advance childhood education whenever and wherever you are able.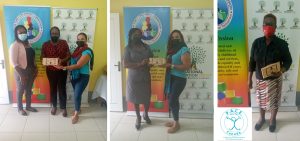 Galina Basic School, Gayle Basic School, Grace Childcare and Learning Centre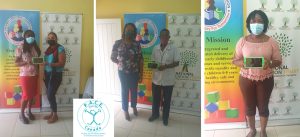 Timothy Burke Basic School, Oracabessa New Testament Basic School, Retreat Basic School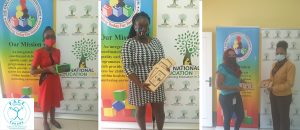 Boscobel Primary and Infant School