Message from Sandra Whiting, President of PACE Canada, Summer 2017
Wha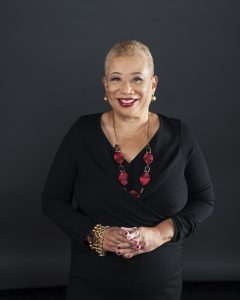 t a wonderful year we have had so far. We started in January with an overhaul of our membership forms and marketing materials and produced an updated PACE video for the 30th year. We upped the ante on Social media platforms and ended the month with a Patrons event in honour of our 30th year and we want to thank all those who contributed to making that event a success.
We have been working hard on updating our membership records and have been reaching out by telephone to many of you but please don't wait on us to call.  Do take the time to connect with us as it is quite a lot of work and we are all volunteers and we welcome your input.
We said goodbye to some important and stalwart PACE members and supporters; Keith McLeod, Norma Fernandez, Dr. Inez Elliston, Raphaelita Walker, and Fay Hyacinth Conville. They are missed but will never be forgotten by the PACE family. Raphaelita Walker attended the 2016 Christmas Toy drive coming straight from the hospital after a cancer treatment. True dedication indeed.
In April several Board and PACE members visited over 50 of our adopted schools in Jamaica and got a firsthand look at what the schools are doing. We met with the Jamaican Minister of Education, the Hon. Ruel Reid, and the Chair of the Early Childhood Commission, Trisha Williams-Singh, to hear their plans for the sector.
In May we had our annual AGM and welcomed new Board Members: Denise Allyson Cole, Nicola Hepburn, Maxine Bailey. Their bios are posted on our website.
In June we hosted the Strawberry Social and welcomed a new patron Paul Barnett and awarded 3 pacesetter awards to: Nadine Spencer, Patricia Gloudon, and Vivienne Nelson-Campbell. We welcomed new Life Members: Dr. Vincent Conville, Ken Bowen, Sharon Wynter-Bowen, and Delrine Jones, a former president of the organization. I want to take this opportunity to thank all of the volunteers and Board Members who assisted in making our June Strawberry Social very special indeed.  I am sure you will agree, if you were present, that it was a lovely and wonderful afternoon.
Plan to up your donations (if you can). Encourage friends and family to get involved and most importantly please do share your ideas with us.
I am as always honoured and privileged to serve. Walk Good.
Sandra Whiting,
President, PACE Canada