Volunteer to be Part of PACE's Dynamic Team
Are you looking for a way to make a difference in your community? Or to make a difference in the lives of young children? Then why not consider applying for a position on the PACE Canada Board of Directors.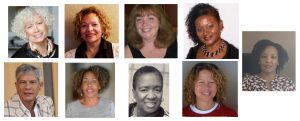 At our next Annual General Meeting we have 2 Committee Chair positions available, so now is the best time to get involved. Each position is for a 2-year term.
Listed below are the available positions for you to review and consider, and then apply by sending your resume or brief bio via email to "president@pacecanada.org".
We look forward to hearing from you.
2 Standing Committee Chairs: Membership and
Fundraising
Each Chair of a Standing Committee shall assume overall responsibility for carrying out the strategies and activities as defined by the Board of Directors;
2. Submit to the Board for approval the committee's plans not later than three (3) months after an Annual General Meeting;
3. Submit to the Board for approval, by March 1 of each year, the Committee's budget for the next fiscal year;
4. Submit monthly updates to the Executive Committee;
5. Submit an annual written report to the Secretary for inclusion in the Board's annual report to the membership at the Annual General Meeting.
6. Meetings shall be held at such time and place as the Committee Chair shall decide.