Notice of PACE Canada 2023 AGM
Annual General Meeting of P.A.C.E. (Canada)
Will be held on
Monday, May 29, 2023 at 06:30 PM EST
Online Via ZOOM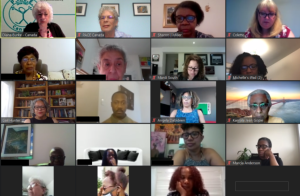 Meeting is held for the Following Purposes:
To receive the Annual Report and 2022-2023 Financial Statement of the Board of Directors
To elect Slate of Nominated Board of Directors and Committee Chairs.
Please register in advance to confirm your attendance and we will send you the Zoom link via email. This is a free event.
If you are interested to participate on the Board do let us know.
Up-to-date membership is required to exercise your right to vote or nominate and elect officers for the vacant positions on the Board of Directors, as well as to approve constitutional amendments.
As a result of the current pandemic, changes were enacted by the Ontario Provincial government to authorize the holding of online Annual General Meetings.