Balaclava Basic School – New Furniture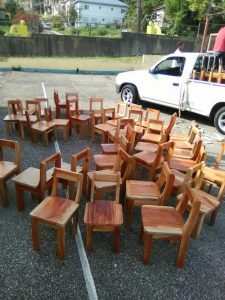 A special thanks to Pamela Morgan, sponsor for the Balaclava Basic School, for providing funds to enable the
delivery of new school furniture.
Pictures of the event
were provided from Mrs. Harriot, the principal of the school.
"We are all very excited, as the children are now using more solid and durable furniture",
Ms. Morgan explained and passed on her thanks to P.A.C.E. Canada for the role in making the introduction between school and sponsor.
"As the sponsor of the school, I want to ensure that the teachers and students are provided with the tools they need,  to  create the most comfortable environment conducive to learning.
Thank you very much for the part that you have played. I
f it were not for P.A.C.E. I probably would not have known about the great need that exists in our schools. 
Please keep up the excellent work".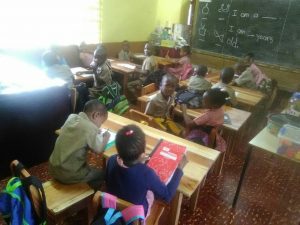 She went on to explain  that "it is also a way of giving back to the community".