PACE Strawberry Social Entertainment for 2019
MICHAEL "SKEL" REDHEAD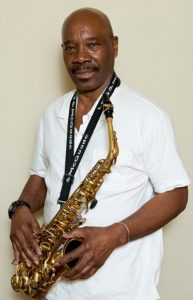 An award-winning arranger/composer and saxophonist with a Bachelor of Music from Humber College, and a Master of Arts (Music) from York University, Skel's rather extensive musical career has spanned 30+ years performing with some of the biggest names in the world of Calypso, Reggae, and High Life music.
In his extensive work throughout North America and the Caribbean, he's left an indelible footprint on the music scene with his robust, energetic, and "Killer Tone", while adapting to any musical genre. He has appeared on theatre bandstands of gospel choirs, chamber orchestras, operas, and jazz ensembles., Skel is the owner, engineer and musical tutor at LionHead Studio in Toronto and a member of SOCAN.
DJ EUGENE CHANG, PSYCHO SOUL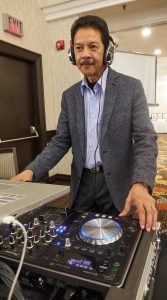 He is a highly respected and talented Toronto DJ, whose repertoire is one of the most diverse. He is able to deliver selections to set the mood for the perfect atmosphere, whether you are hosting a Luncheon, Dance Party, Fundraiser, or Wedding – always with a clean, clear, enjoyable sound.
His extensive collection of songs includes the best of Soul, R&B, Hip-Hop, Soca, Reggae, Dancehall, Rock Steady, Ska, Mento, Rock, Rock & Roll, Jazz, Country, Latin, Funk and Disco. He has performed to high acclaim with the Fab 5 band and Merritone Music and is the resident DJ for PACE and Soccerfest events, among others.
KEVIN ORMSBY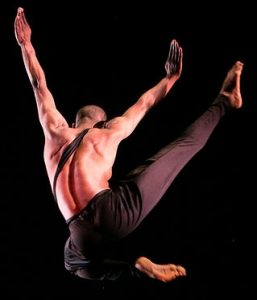 Artistic Director of KasheDance, Kevin Ormsby works as a dancer/choreographer and Arts Strategies Consultant, and Professor of Dance Performance at Centennial College. Career spans 30+ years, he has performed with various companies and projects in Canada, Caribbean and the United States.  A 2016 Ontario Arts Council Chalmers Fellowship recipient, OAC KM Hunter Dance Award nominee, including Toronto Arts Council's Cultural Leaders Fellow, and the 2014 Canada Council for the Arts' Victor Martyn Lynch Staunton Award recipient in Dance.
MELISSA ADAMS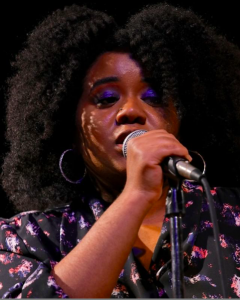 Melissa Adams is a young, up and coming, singer-songwriter, who seriously considered a musical career after winning a singer-songwriter competition. The prize was a trip to San Francisco, California to create a music video for her original song. Melissa enjoys singing a variety of musical genres and is currently studying vocal jazz at Humber college.