In Loving Memory – Sonia Barnett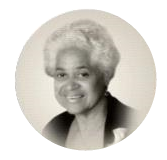 Sonia Barnett (wife of PACE Canada Patron, Paul Barnett) went home to be with the Lord on Tuesday, February 27, 2018.
She was the calm, stabilizing force that brought people/plans together seamlessly by putting her heart into whatever she did and shared her warmth with everyone who needed it. She had a sharp discerning ability that saw the best in people and encouraged it to be lived out. What a shining example of how to live. You will truly be missed. Sonia is survived by her husband Paul, children Jonathan (Heather), Laura, Zoe, grandchildren Finneus, Mackenzie and Georgia and 5 siblings, and many in-laws, nieces and nephews.
Come join her family and friends to celebrate her life:
Visitation on Thursday, March 15, from 6-9pm at the Oakview Funeral Home in Oakville
Thanksgiving service at 11am on Friday, March 16 at Compass Point Church in Burlington
In lieu of flowers, donations can be made to the Great Commission Foundation who will receive the funds on behalf of Bethsalem Home for the Aged in Jamaica.