Memories of Jamaica Online Event
Take A Walk Down Memory Lane With PACE Canada on Sunday November 7th 2PM to 4 PM
This is an online event via Zoom. Register in advance to get the link.
What is your fondest memory of Jamaica?
Dancing Ska or Calypso
Climbing Waterfalls
Scenery & Beaches
Early Childhood Years
Join us along with your family to possibly share a memory they never heard before. We provide Music, Songs, Poetry, Painting, Stories,  Folklore, Prizes and surprises!! Suggested Donations: $30.00 Per Person or $40.00 Per Family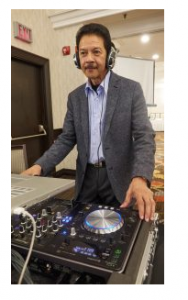 DJ Eugene from PsycoSoul will spin the old-time tunes. He is a highly respected and talented Toronto DJ, whose repertoire is one of the most diverse. He is able to deliver selections to set the mood for the perfect atmosphere, whether you are hosting a Luncheon, Dance Party, Fundraiser, or Wedding – always with a clean, clear, enjoyable sound.
His extensive collection of songs includes the best of Soul, R&B, Hip-Hop, Soca, Reggae, Dancehall, Rock Steady, Ska, Mento, Rock, Rock & Roll, Jazz, Country, Latin, Funk and Disco. He has performed to high acclaim with the Fab 5 band and Merritone Music and is the resident DJ for PACE and Soccerfest events, among others.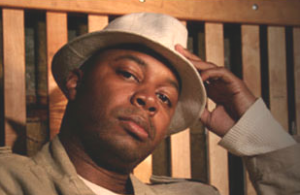 Dwayne Morgan will recite a Dub Poem. Dwayne is a two-time Canadian National Poetry Slam Champion. He began his career as a spoken word artist in 1993. In 1994, he founded Up From The Roots entertainment, to promote the positive artistic contributions of African Canadian and urban influenced artists. In 2019, he founded and co-produced the inaugural Toronto Spoken Soul Festival.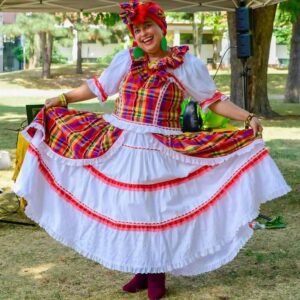 Tania Hernandez will do a reading of a Miss Lou Poem. Tania, a "bawn Jamaican" and citizen of Canada, is a teacher, author, poet, recording artist and Jamaican folklorist. She has delighted crowds in Canada and the USA with songs, poems, stories and skits that reflect the wit, humour and expressions of her Island home. Her recent storytelling and riddles to kids at the Junior Centre – a division of the Institute of Jamaica, was a hit. Miss Tania Lou, as she is affectionately called, has thrilled the audience at Hamilton's largest Festival – It's Your Festival, and at Dundas Cactus Festival. She channels the spirit of her cultural hero, the Rt. Hon. Dr. Louise Bennett Coverley (Miss Lou) and contributes to the preservation, promotion, and performance of artistic expressions of her birth country. Her just released book, One Pot, serves up a delicious stew of humorous true stories from Jamaica and Canada, along with her poems and Jamaican fusion recipe.
Suggested Donations: $30.00 Per Person or $40.00 Per Family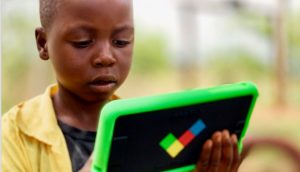 Funds from the sale of these tickets will be used to purchase 1,000 of these Android-based Tablets for the Early Childhood schools in Jamaica. Details about this important project are available on our One-Tablet Page.