PACE Canada Quiz – 2017 Rules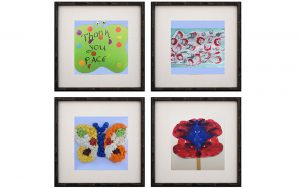 Overview:
PACE Canada is celebrating its 30th Anniversary this year and we are excited to share our history with you. We will randomly publish up to 2 articles each month, between August 14, 2017 and December 31, 2017. At the end of each article you have a chance to participate in a quiz, and then post your score on Facebook or Twitter. At the end of the year we will select a winner based on your total score for all quizzes, and the date and time on which you submit your entry.
The Grand Prize will be a framed artwork from one of the Basic Schools that we sponsor. These pieces are also available for sale on our website.
Specific Rules
PACE Canada will publish a article about the history of the organization along with an associate quiz. Each person entering the competition must have completed the quiz and have submitted a score for each of the quizzes, in order to qualify.
Persons who do not submit a score for each quiz are not eligible for the Grand Prize.
At anytime during the contest you can participate in the quiz from a previous month (e.g. in October you can complete the quizzes for August or September).
Only one score per person per quiz can be submitted.
A link to each article and quiz will be posted on the PACE Canada Facebook and Twitter feeds. In order to participate in the contest you must post a Facebook "Comment" or Twitter "Reply" on the posting related to each quiz.
Use the hashtag #PACEQuiz to find the  postings related to the quiz on either Facebook or Twitter. The list is also available on the PACE Blog page.
We require a minimum of 30 entries per quiz in order to award the Grand Prize, so challenge your friends and family to participate in the quiz.
All entries must be submitted by 11:59 PM (Toronto Time) on December 28, 2017.
The winner will be announced in January 2018.
Persons on the PACE Board, Operating Committee, or Admin staff can participate in the quiz, but their entries are not eligible for the Grand Prize, and do not count towards the minimum entries.
The winner of the contest will be selected from the entrant with the highest total of combined quiz scores and bonus entry points. So even if you do not get a perfect score on the quiz, you will gain bonus points for entering early. Bonus Entry Points are calculated as follows:

The first 5 entries for each quiz will be awarded points based on the date and time of the entry.
The available bonus points to be awarded to the first 5 entries for each quiz will be 12,  7, 4, 2, 1

PACE Canada will attempt to deliver the framed artwork to the winner at no charge.
These rules are subject to further clarification, as needed.