Obituary for Kathleen (Kay) Khouri (nee Buckley)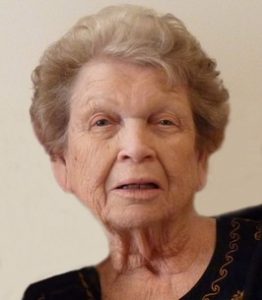 It is with heavy hearts that we announce the passing of our dear Kay on Friday, July 10, 2020 at the age of 88. Kay left this earth peacefully and on her own terms. Always the quiet one, she maintained control until it was finally time to slip away.
Mrs. Khouri was a PACE Adopt-A-School supporter since 2011.
All who knew Kay will remember her kind, selfless ways. She lived her life believing it was best to "do unto others". Her calm and patient demeanour put all at ease, allowing her to experience friendship across all ages. In her early days at Scarlett Heights Retirement Residence, Kay actively participated in the choir, knitting club, volunteered as an ambassador for new residents and also worked in the Scarlett Heights tuck shop.
Kay touched all that knew her with her generous and compassionate spirit. She regularly contributed to local charities but had a special fondness for PACE Canada, which allowed her to devotedly support the Castleton School in Saint Mary, Jamaica. Born and raised in Jamaica until she immigrated to Canada in her thirties, Kay had a special place in her heart for the island country. Kay maintained her bond with Jamaica, often visiting friends and family for the next 40 years.
Kay will now be reunited with those who have gone before her, including her husband Fouad, sister Pat Buckley, mother Jessie Buckley and the many friends who will be glad to be with her again. Loving mother of Christine and her husband Ed Janes, cherished and adoring Gran of Austen. Survived by her sister Joan and her husband Ken Price. Dear aunt of Andy and Matt Price and their families.