Workshop: Kindergarten and School-Age Programs – October 14, 2017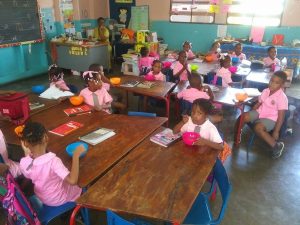 Kindergarten and School-Age Programs: What are the Possibilities?
Come together with other professionals who work in Kindergarten and School-Age Programs to:
Explore Mental Health and Well Being in Middle Childhood
Increase our understanding of Indigenous education and culture
Deepen our understanding of gender and sexual diversity
Reinvigorate our appreciation of nature and the outdoor curriculum
Learn more about the use of Technology in the service of pedagogy
Think more about "rough and tumble play" – is it appropriate in our programs
Investigate mathematical thinking and coding in the curriculum
Engaging in Continuous Professional Learning…what is next?
Dialogue about the Before and After School Early Learning and Care Assessment for Quality Improvement
Please join us to further explore these topics and more that underscore quality in the School-Age and Kindergarten experience.
George Brown College – Waterfront Campus at 51 Dockside Drive
Cost: $75.00
Planned in partnership with:
Toronto Children's Services,
Toronto District School Board
Toronto Catholic District School Board
With Sponsorship from P.A.C.E. Canada
For more details download our Conference Agenda